Temperature Controlled
Pharmaceutical and Biotechnology
Pre-Conditioning Available
PharmaTherm
PharmaTherm insulated shipping systems are designed to offer optimal thermal protection for pharmaceutical products. PharmaTherm systems are pre-qualified to maintain payload integrity during shipments for up to 120+ hours and are tested against Intelsius' demanding High-Performance Dry Ice temperature, 2-8°C profiles and 15-25°C profiles. This test profile is designed to give users confidence that the quality and efficacy of their payloads will not be compromised during even the most demanding of global cold chain shipping lanes.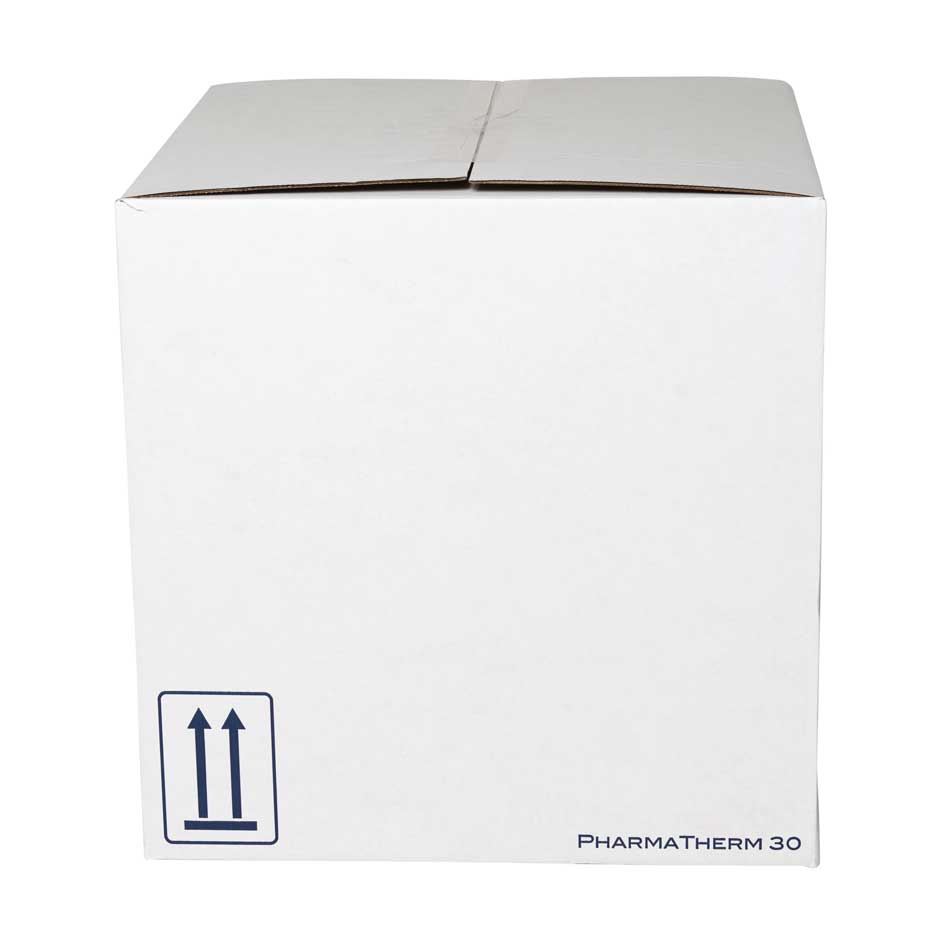 Features and Benefits
2-8°C, 15-25°C, dry ice
1.4 to 39L sizes available
High-density EPS as insulation
PharmaChill and BioChill PCM provide up to 120 hours temperature performance
Light EPS insulation ensures minimal freight costs
Compatible with a range of data loggers
Logger Compatibility
Due to ongoing developments in data logger devices, we've increased the logger recess space from 96 x 58 x 20 mm to 148 x 116 x 29 mm in all EPS systems. The new recess will be capable of retaining more of the markets leading temperature monitoring devices such as:
Controlant CO 10.01
Controlant Saga
Emerson GO
SENTRY FlightSafe®
Sendum PT300D
SenseAware M4 + 3000 GO
Tec4Med Temp Beacon/SmartBeacon/CryoBeacon
TempTale® GEO Ultra Dry Ice Extended
TempTale® GEO Eagle Tive Solo 5G
A full list of compatible logging devices is available on request.
Click the button below to see our full Notification of Change letter.
Notification of Change