Temperature-Controlled Packaging
Our multi-use, single-use, and connected temperature-controlled packaging solutions maintain internal temperatures for pharmaceutical or biologic products between -80°C and 15-25°C. Solutions provide 96+ hours of temperature protection and span payload sizes from 1L handheld shippers to 450L pallet shippers. Hover and click below to discover more.
Sample Transport Packaging
Whether you're collecting or shipping blood, urine, or tissue samples from one or 100 sites, our varied range of UN Category A and B compliant sample transport packaging solutions has the answer. Hover and click below to discover more.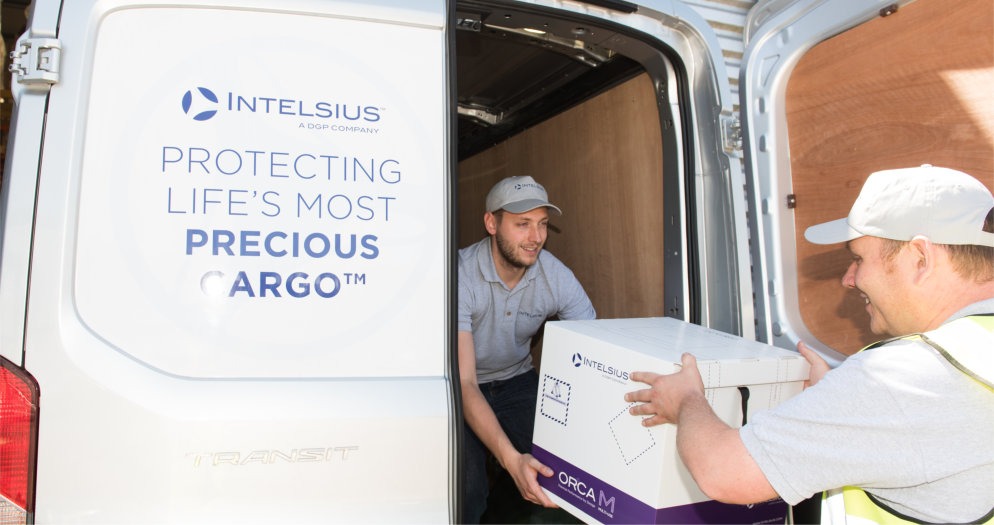 Protecting Life's Most Precious Cargo for 25 Years
We have been designing and manufacturing environmentally sustainable and regulatory compliant sample transport and temperature-controlled packaging for 25 years.
Patient safety is always at the forefront of our product development. Ensuring your pharmaceutical products and biological samples arrive at their destination with their integrity intact is paramount.
As well as offering a diverse range of sample transport and temperature-controlled packaging solutions, our expert Technical Services team and ISTA-certified laboratory ensure we can design, test and qualify your packaging with your specific payload and shipping lane in mind.
Global Supply
Intelsius products and services are available on every continent.
Hover and click below to discover how your local office or distributor can meet your packaging needs.
Resources
If you need to achieve UN Category A or B compliance, you're unsure of the best packaging solution to use, or you want to understand the most effective way to prepare your cold chain packaging, our selection of guides will help you through the process.
Customer Testimonials
Andrew – Public Health England
'As always a super first class service'
Barry – Foyle Food Group
'First class customer service and assistance'
Adam – AstraZeneca
'Fast and efficient replies to enquiries containing exactly the information I needed'
Lambert – CarePack
'Communication is quick, easy and always very friendly'
Conor – BioIVT
'Ordering temperature-controlled packaging with Intelsius is simple, quick, and easy. Very happy with quality and price'
Chris – Fresenius Medical Care (UK) Ltd.
'Great communication, very helpful, and easy to order'
Be the first to find out about new products, stories, and our community.